WiFi is a major party in this current Internet of Things era (IoT), where connectivity is key. As technology continues to evolve, WiFi capabilities are bound to evolve to greater heights – something that's set to be a staple with the dawn of WiFi 6. Faster speeds, higher capacity, and longer battery span will soon be the way of life, but with that also comes the need for hardware upgrades. Here's where ASUS enters the playing field with its latest WiFi 6 routers, delivering enhanced connection range, smart home convenience, and device security to match up to these demands.
So what exactly is WiFi 6? Apart from the welcome performance boost, the new WiFi standard is doing away with the complex 802.11n, 801.11ac, and 802.11ax terms, which have been renamed to "WiFi 4", "WiFi 5", and "WiFi 6" respectively. These new names will also appear on compatible software and devices as well, so users can know which network to connect to.
All of the advantages would count for nothing without a robust WiFi 6 ecosystem, however. ASUS seeks to bring this combined touch of convenience and efficiency to homes with a well-armed WiFi 6 router line-up – one that's the most complete among its competitors. From the likes of WiFi 6 adapters and notebooks to motherboards, its stable of devices has been steadily growing, and looks set to join the existing WiFi 6 router family.
Here's where convenience comes into the picture. Having a complete device line-up makes it easy to fit the high-end and mainstream demand for routers at one go, while establishing an ecosystem that allows both the router and client device to be WiFi 6-compatible. With ASUS being one of the first brands to embrace WiFi 6 across all product categories, users are given more choices and variety on router and client devices.
The existing line-up, meanwhile, sees the high-performing RT-AX88U leading the charge. Not only does the router's WiFi 6 certification bring reliability and trust to the ASUS branding, the seal of approval and confidence also serves as a show of commitment to improve the WiFi 6 user experience.
It may be that having one router in a house used to be the norm, but the scene has certainly changed. Mesh networks are all the hype now, and ASUS adds to them its own flair with the help of its proprietary AiMesh technology. Because it connects standalone AiMesh routers to form a mesh network, homes will be able to experience faster speeds, increased networking flexibility, and more importantly, a greater connection range. What this translates to is the elimination of dead zones, allowing for smoother data transmission – an important trait in today's need to always stay connected.
The process is made even more efficient with AiMesh's neat, nifty feature to auto-select the best WiFi signal in a setting, so that there's no need to constantly switch between different networks in the same space. Where it shines, however, is in its compatibility with supported routers, such that users only have to buy one new AiMesh router to build a mesh network instead of being forced to abandon their current router for an entire brand-new, costly mesh set.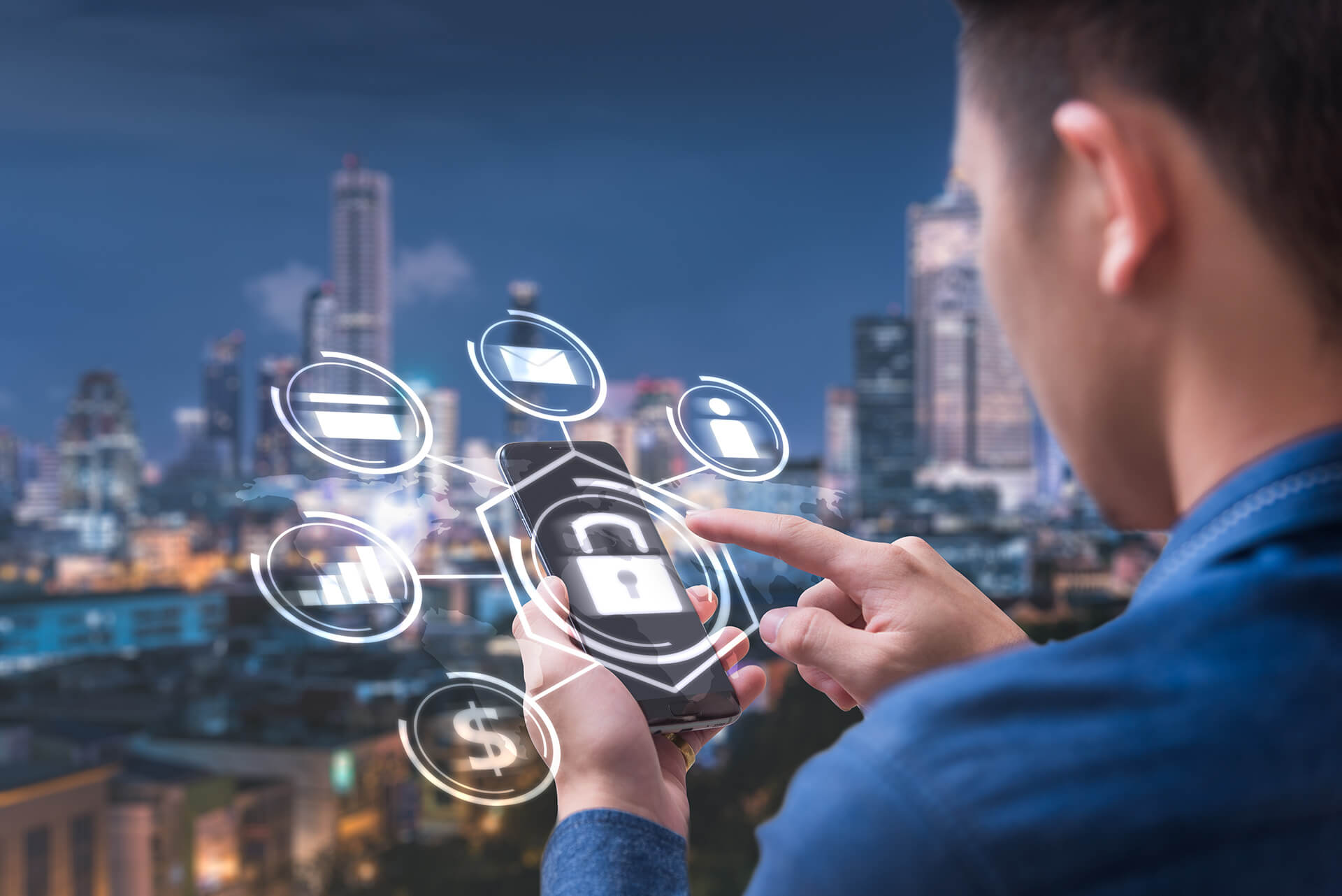 For all of the convenience that WiFi has brought, it's also a double-edged sword. Cyber threats and security loopholes are always a concern with connectivity, where simple problems like weak passwords, unencrypted WiFi, and incorrect settings may invite hackers to easily bypass the firewall and steal sensitive personal information. ASUS cooperates with Trend Micro™ to provide life-time security protection with its own proprietary AiProtection technology. Specifically designed to combat such vulnerabilities, it takes on a three-pronged security approach: prevention (router security scan), protection (blocking of malicious sites), and mitigation (detection and blocking of infected devices). Here, security is the top priority.
As WiFi 6 slowly takes its place as the next big thing in the tech world, more brands are preparing and welcoming the push into new territory. Having established a strong ecosystem, and the most complete WiFi 6 router line-up, ASUS has much to offer – in the form of quality, variety, and user experience.